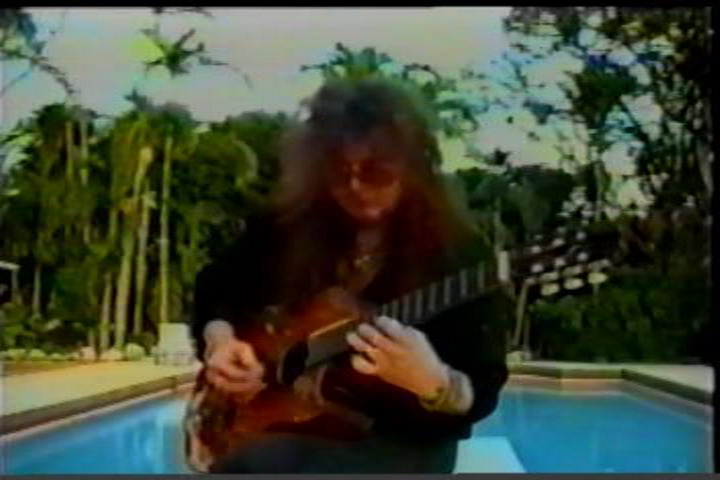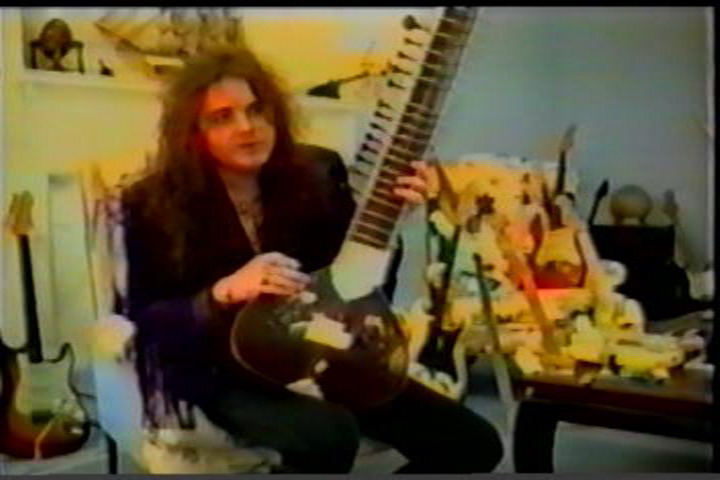 USA  /  English
Yngwie Malmsteen
Tallahassee Florida home video
December 1992
Video Attributes:
Video compression mode: MPEG-2
TV system: NTSC
Aspect Ratio: 4:3
Source picture resolution: 352x480
Frame Rate: 30.00
Bitrate: 2.73Mbps
Audio Attributes:
Audio Coding mode: Dolby Digital
Sampling Rate: 48kHz
Number of Audio channels: 2
Bitrate: 256 Kbps
Number of Audio streams: 1
Source: single-camera
Length: 2:44:21
Menu: YES
Chapters: YES
Artwork: YES
Lineage: 2 VHS > Sony Standalone > DVD Decrypter > MPEG Video Wizard > TMPGEnc DVD Author
This is single-camera, unedited footage shot in and around Yngwie Malmsteen's house in
Tallahassee Florida in December of 1992 for a Swedish documentary that was never made.
Also includes appearances by Amber-Dawn Malmsteen, Matts Olausson, Mike Terrana and Ian
Gillian. Footage includes Yngwie playing accoustic guitar on the diving board of his
swimming pool, Yngwie in his studio, Matts taking Yngwie's cat to the vet, Yngwie and
Amber-Dawn at the grocery store, Yngwie making margaritas, Yngwie pushing Amber-Dawn on
a swing and much more. See how a guitar god really lives!
Region
Region 1
Date
december 1992
Discs
1