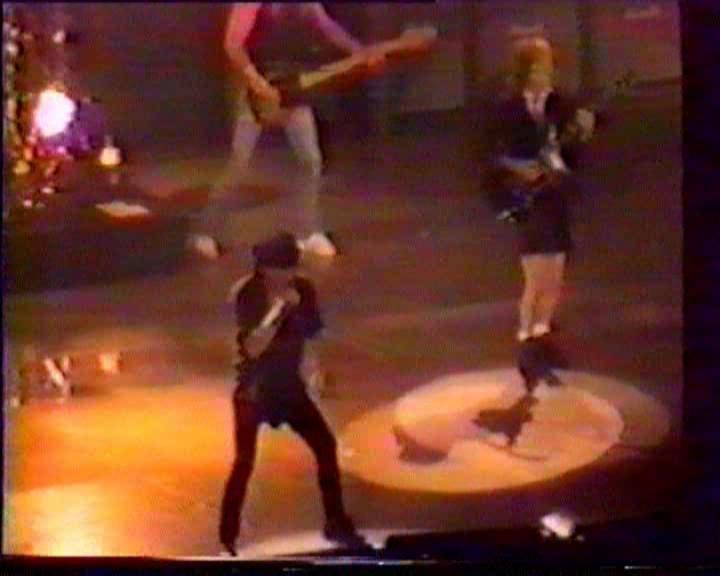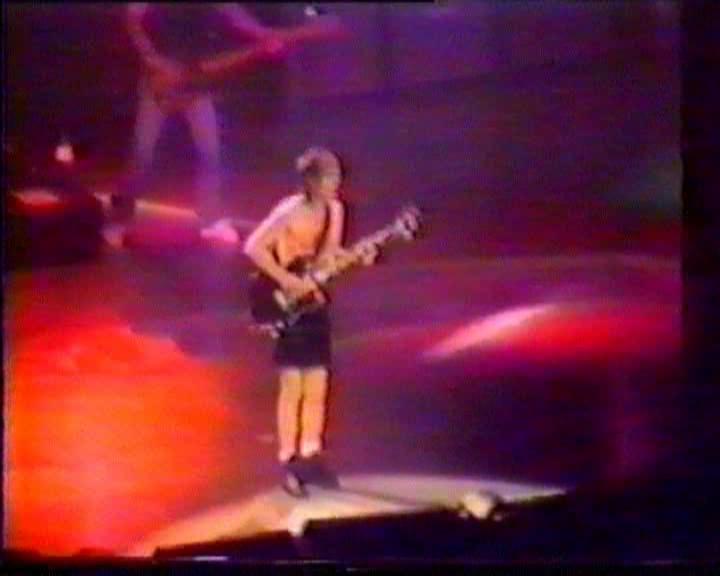 USA  /  English
ARCO Arena, Sacramento, CABand: AC/DC
Date: February 5, 1996
Location: ARCO Arena, Sacramento, CA, USA
Bootleg Title: Thunderball Boogie
Complete: COMPLETE
File Type History: TRADE --> DVD
Quality: GOOD
Length: 128 mins
Number of Songs: 21
Number of Discs: 1
BadBoyBoogie.de:
Disc 1
1) Intro
2) Back in Black
3) Shot Down in Flames
4) Thunderstruck
5) Girls Got Rhythm
6) Cover You in Oil
7) Shoot to Thrill
8) Boogie Man
9) Hard as a Rock
10) Hells Bells
11) Down Payment Blues
12) Ballbreaker
13) Rock and Roll Ain't Noise Pollution
14) Dirty Deeds Done Dirt Cheap
15) You Shook Me All Night Long
16) Whole Lotta Rosie
17) TNT
18) Let There Be Rock
19) Hail Caesar
20) Highway to Hell
21) For Those About to Rock
Notes: Single cam ametuer, shot from stage right, upper deck of the arena.
Sound is good, video quality is good.
Format: PAL 4:3
AC/DC are:
Angus Young
Malcolm Young
Brian Johnson
Cliff Williams
Phil Rudd
Artwork: None provided.
Screen Shots: http://acdc-videos.com/acdc-videos-bootlegs.php?year=1996&sid=1445&angle=77
Please keep this file with this concert in hopes of keeping this show date/location accurate.
This file was created on April 2, 2005, updated on March 23, 2007.
BigNate
acdc-bootlegs.com
acdc-videos.com
Region
Region 1
Date
1996-02-05
Standard Features
Discs
1