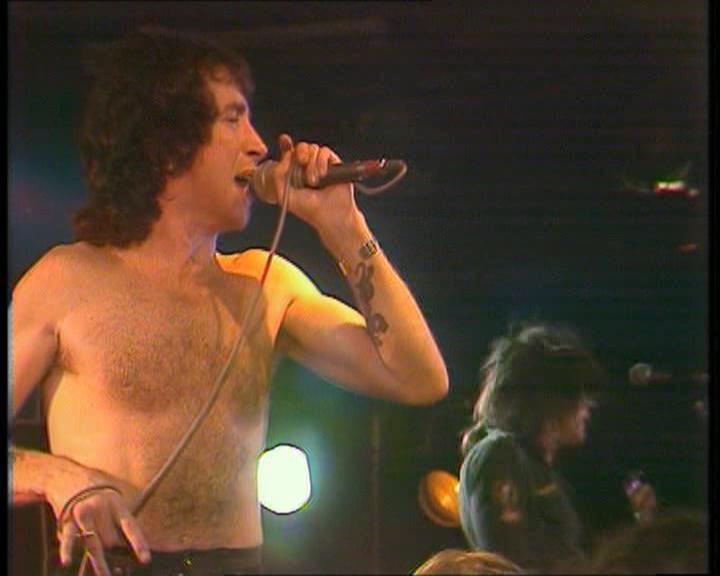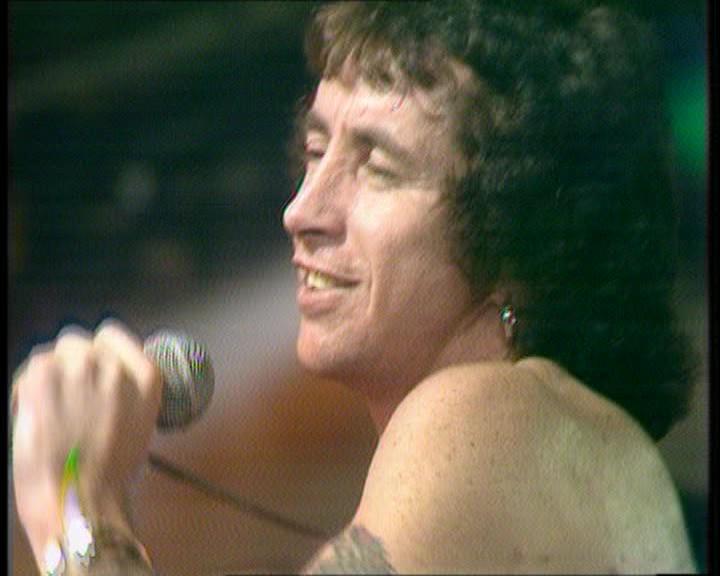 USA  /  English
AC/DC - BBC In Concert
"Rock Goes To College"
Essex University 1977
Source: BBC4 DVB-S, 16th February 2007
Format: 4:3 PAL DVD, logo free
Audio: mp2 48khz/256kbps
Lineage: SkyStar2/DVBViewer > VideoRedo > DVDLab
Size: 935MB approx
Both audio and video are the original
MPEG streams as broadcast by the BBC.
00:00:00:00 Live Wire
00:03:30:17 Bad Boy Boogie
00:12:04:04 Whole Lotta Rosie
00:16:56:15 Rocker
00:22:27:09 Let There Be Rock
00:29:25:14 end
Next week: The Average White Band. After that, maybe
more archive shows. We'll have to wait and see. As before,
I'll post a MultiMenu in due course when I`ve filled a DVD,
so you can burn several shows to a single disk.
btw I'll be posting Soul Britannia here, either during this
coming week if I can find the time, or the week after. There
are three documentaries and two live shows from the Barbican,
plus a soul collection from the Later... with Jools archives.
http://www.bbc.co.uk/music/soulbritannia/
Region
Region 1
Date
1978-11-10
Discs
1