JUDAS PRIEST - Nassau Coliseum, Long Island, NY
 (1990-12-15)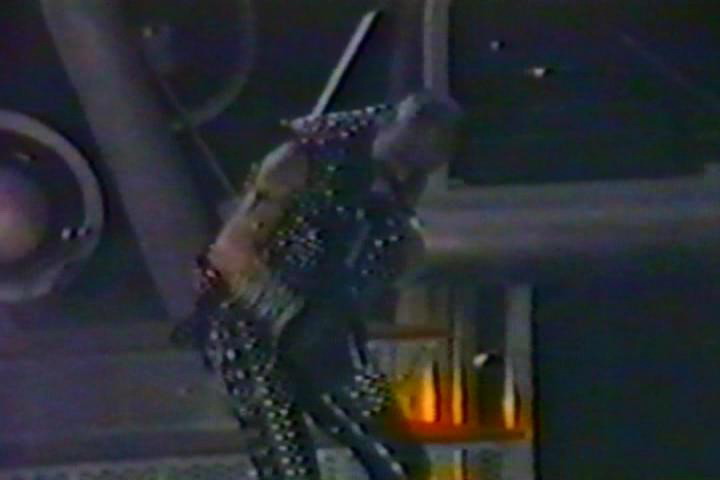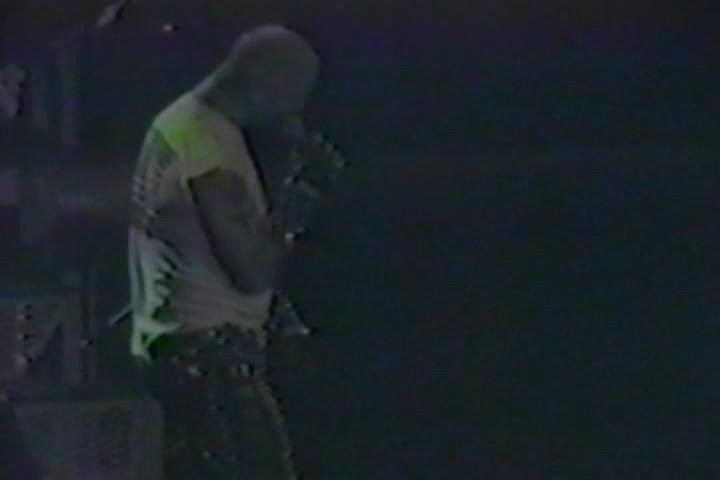 USA  /  English
Judas Priest
Nassau Coliseum, Long Island, NY
Dec 15, 1990
Type : Audience shot
Format : DVD
Color : NTSC
Video : 4500 kbps VBR
Audio : LPCM 1500 kbps
Menu : Yes
Coverart : No
Lineage : VHS (high gen?) > HDD > DAD > you
Grade :Video/C+ or B-, Audio/A- (VG for an audience recording)
Another Painkiller era show from the mighty Priest. Firstly, don't expect quality video from this one. The video is very dark, grainy and most of the colors are gone. But the audio is really good. I've done digitally remastered to the audio, but there're many video tracking noise here and there. I couldn't remove everything.
I did color correction to video, so it's a bit (really a bit) better than my VHS copy. I think it's an entire show but encore break was cut.
setlist :
01 Introduction
02 Hell Bent For Leather
03 Grinder
04 The Hellion/Electric Eye
05 All Guns Blazing
06 The Sentinel
07 Metal Gods
08 Nightcrawler
09 The Ripper
10 Beyond The Realms Of Death
11 Riding On The Wind/Drum Solo
12 A Touch Of Evil
13 Victom Of Changes
14 Painkiller
15 The Green Manalishi
16 Breaking The Law
17 Living After Midnight
18 You've Got Another Thing Comin'
Enjoy.
WW
Region
Region 1
Date
1990-12-15
Standard Features
Discs
1