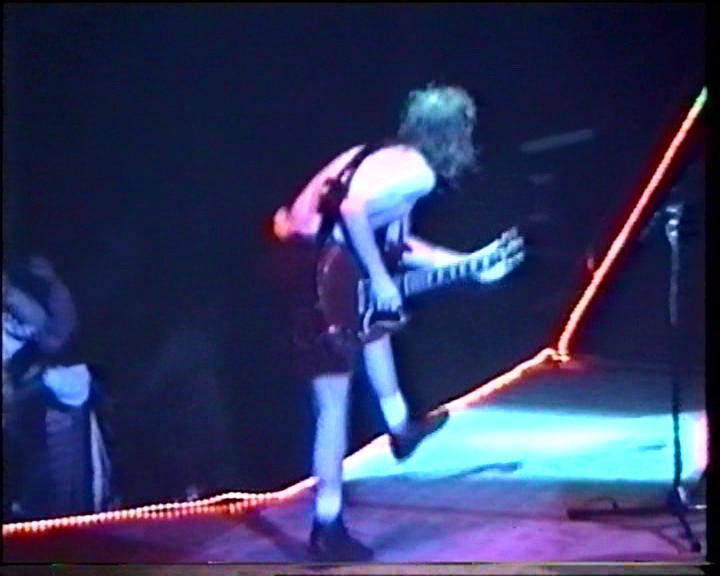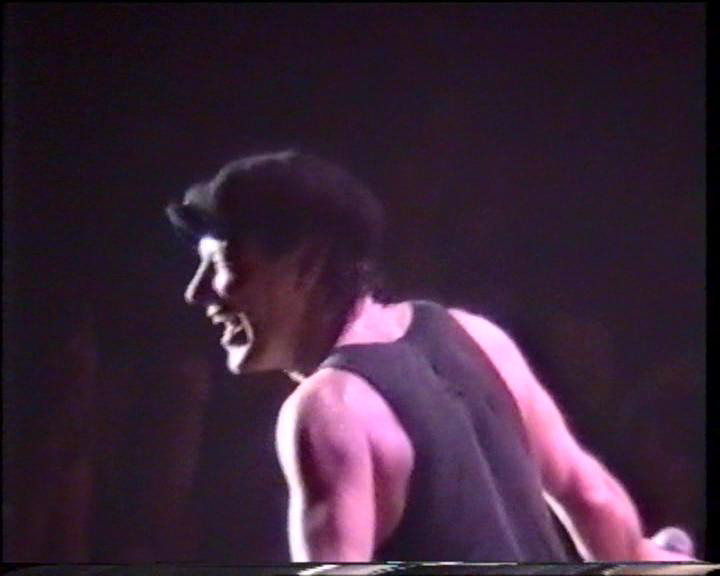 USA  /  English
Band: AC/DC
Date: Mar 30, 1991
Location: Festhalle, Frankfurt am Main, Germany
Bootleg Title:
Complete: Incomplete
Audio/Video: Video
Source: dvd
Quality Rating: Very Good
Length: 98 mins
Number of Songs: 17
Number of Discs: 2
Track List:
Disc 1
1) Thunderstruck
2) Shoot to Thrill
3) Back in Black
4) Fire Your Guns
5) Sin City (incomplete)
6) The Razor's Edge
7) That's the Way I Wanna Rock and Roll
8) Moneytalks
9) Hells Bells
10) High Voltage
Disc 2
1) You Shook Me All Night Long
2) Dirty Deeds Done Dirt Cheap
3) Whole Lotta Rosie
4) Let There Be Rock
5) Highway to Hell
6) TNT
7) For Those About to Rock
Notes:
Single cam, amatuer shot from extreme stage left, even with the back runway behind the drum kit.
Video is very good, audio is good, both very clear.
Copied from a 1st generation recording.
A lot of interference, mostly from components of the stage or how the camera is hidden.
Most of the obstruction is to the bottom, right and left side of the camera view.
Camera is fully blocked during part of Fire Your Guns, start of Sin City.
Sin City is cut short, but the video returns for The Razor's Edge.
3.47 gb, 3.08 gb.
Region
Region 1
Date
1991-03-30
Standard Features
Discs
2

GEN1