JAMIROQUAI - Club Ciudad de Buenos Aires, Buenos Aires, Argentina
 (2006-03-22)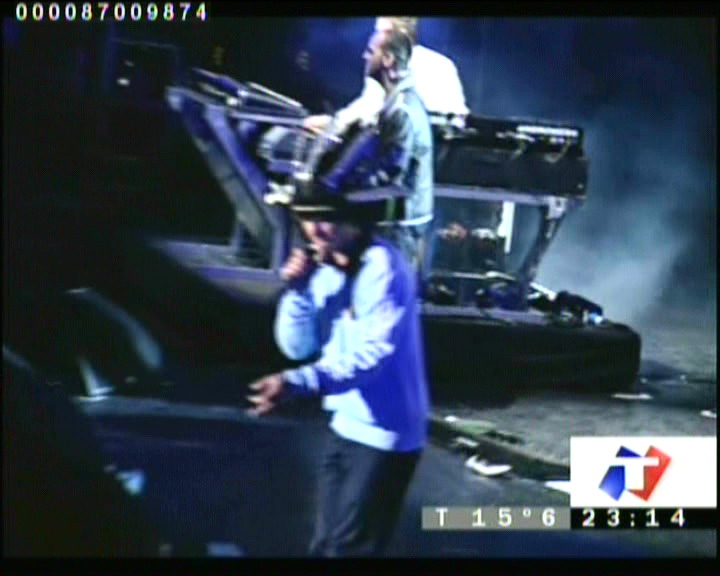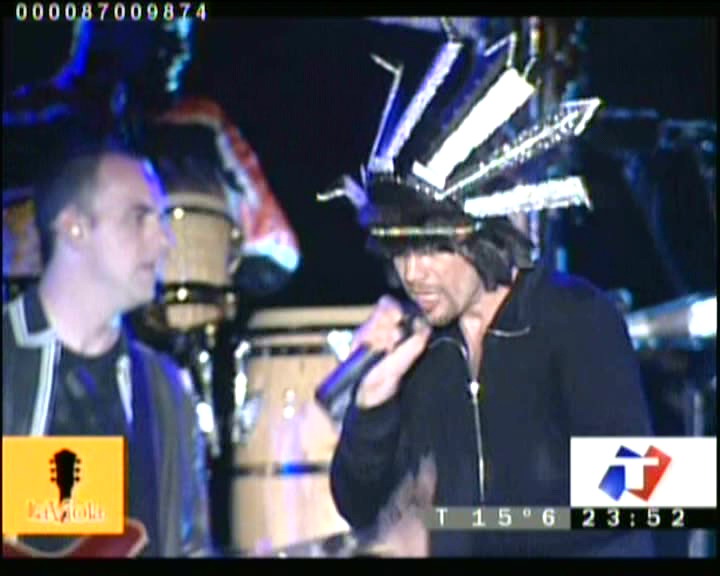 USA  /  English
Band/Artist: Jamiroquai
Location: "Club Ciudad de Buenos Aires", Buenos Aires, Argentina.
Date: March 22nd, 2006.
LINEAGE: Digital Tv > LifeView TVR 2000 > Ulead Video Studio 9.0 (Video edition) > TMPGEnc DVD Author 1.6 (Authoring - very simple menu).
VIDEO Format: DVD PAL / 720x576 / 25.00 fps / 8372kbps / 4:3 Aspect ratio.
AUDIO Format: MPEG-Audio 2ch 224kbps 48KHz
Captured by me.
Setlist:
1. Space cowboy
2. Cosmic girl
3. Revolution
4. High times
5. Little L
6. Black capricorn day (cut)
7. Alright
8. Deeper underground (cut)
Note: This is the complete broadcast, but it's not the complete concert. The songs cut were broadcasted just like that.
The audio of the broadcast was very bad, and also sometimesyou can hear the volume going up and down sometimes.
Well, some things about the gig itself: It was the fisrt gig of the Latin American Dynamite Tour, although no songs from the last album were broadcasted.
The show started with Canned heat, Space cowboy was the 2nd song, and Deeper underground was played as an encore.
Region
Any Region
Date
2006-03-22
Standard Features
Discs
1