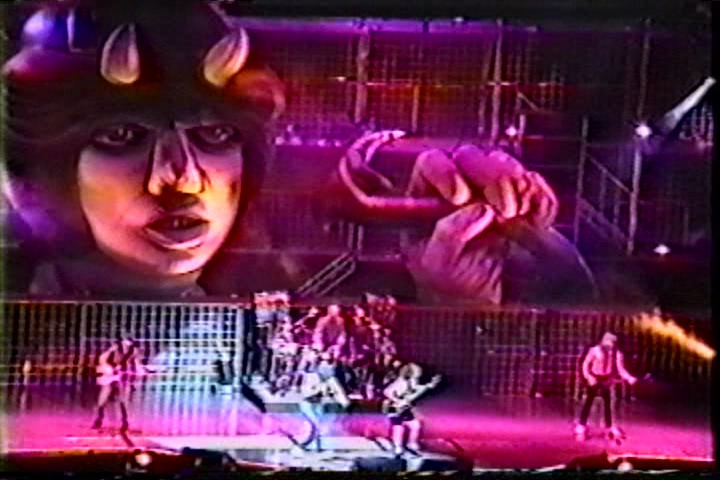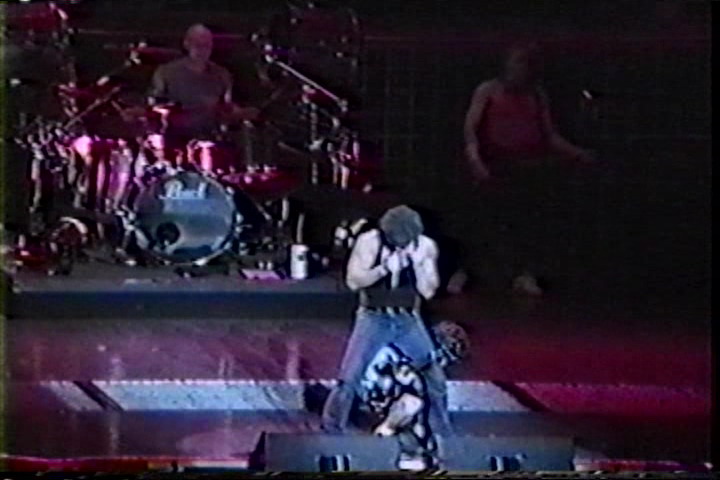 USA  /  English
Band: AC/DC
Date: Nov 9, 1990
Location: Skydome, Toronto, ON, Canada
Bootleg Title:
Complete: Complete
Audio/Video: Video
Source: dvd
Quality Rating: Good
Length: 122 mins
Number of Songs: 20
Number of Discs: 2
Track List:
Disc 1
1) Thunderstruck
2) Shoot to Thrill
3) Back in Black
4) Fire Your Guns
5) Sin City
6) Heatseeker
6) Who Made Who
7) Jailbreak
8) The Jack
9) The Razor's Edge
Disc 2
1) That's the Way I Wanna Rock and Roll
2) Moneytalks
3) Hells Bells
4) High Voltage
5) You Shook Me All Night Long
6) Dirty Deeds Done Dirt Cheap
7) Whole Lotta Rosie
8) Let There Be Rock
9) Highway to Hell
10) TNT
11) For Those About to Rock
Notes:
Single cam ametuer, shot from just left of center stage, toward the back of the arena in the upper deck.
Video is good, sound is good. Some interference.
Nice menus.
Some video effects are applied to the video during different songs.
Slight cut during That's the Way I Wanna Rock and Roll.
Technical problems during Let There Be Rock. Brian makes and announcement. After a few minutes, they start up right where they left off.
Problems return at the end of Let There Be Rock. They stop the song before the final solo and walk off the stage.
Region
Any Region
Date
1990-11-09
Discs
2