AC/DC - Globen, Stockholm, Sweden
 (1996-04-21)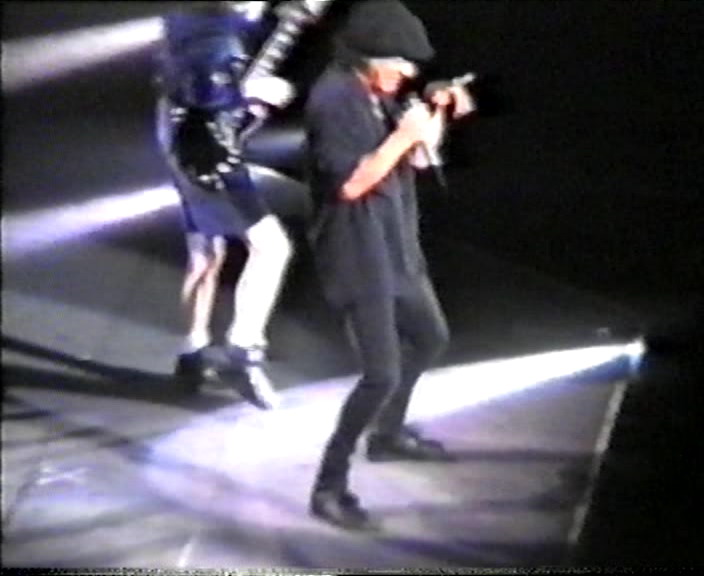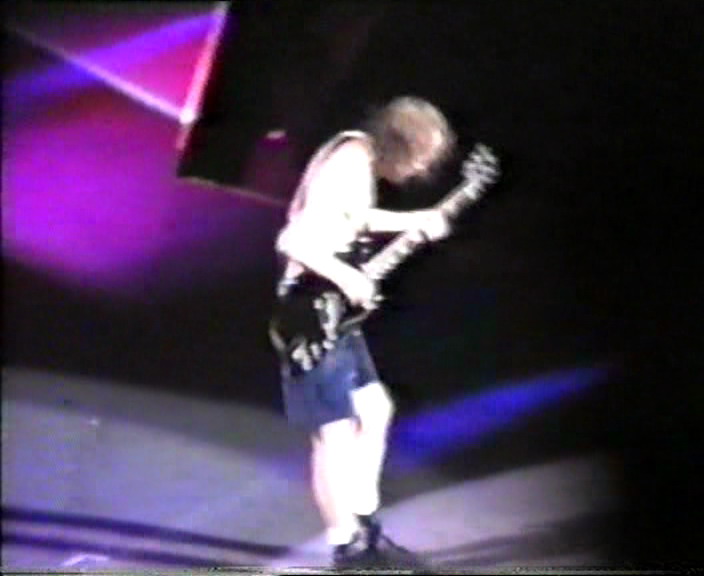 USA  /  English
Band: AC/DC
Date: Apr 21, 1996
Location: Globen, Stockholm, Sweden
Bootleg Title:
Complete: Incomplete
Audio/Video: Video
Source: dvd
Quality Rating: Fair
Length: 121 mins
Number of Songs: 20
Number of Discs: 1
Track List:
Disc 1
1) Intro
2) Back in Black
3) Shot Down in Flames
4) Thunderstruck
5) Girls Got Rhythm
6) Cover You in Oil
7) Shoot to Thrill
8) Boogie Man
9) Hard as a Rock
10) Hells Bells
11) Dog Eat Dog
12) The Jack
13) Ballbreaker
14) Rock and Roll Ain't Noise Pollution
15) Dirty Deeds Done Dirt Cheap
16) You Shook Me All Night Long
17) Whole Lotta Rosie
18) TNT
19) Let There Be Rock (incomplete)
20) Highway to Hell
21) For Those About to Rock
Notes:
Single cam, ametuer shot from extreme stage right, upper deck.
Video is good, audio is fair.
There is interference on the left side of the camera and some on the right side.
Camera films the big screen when the stage is blocked.
Let There Be Rock starts late.
VHS --> DVD conversion.
3.77gb.
Region
Any Region
Date
1996-04-21
Discs
1