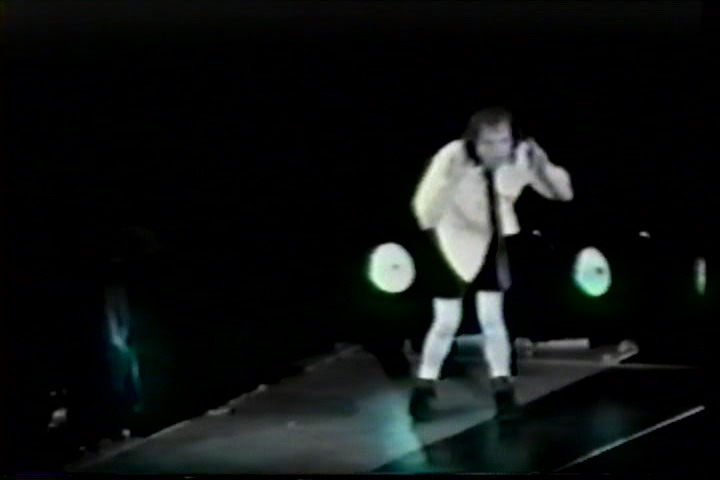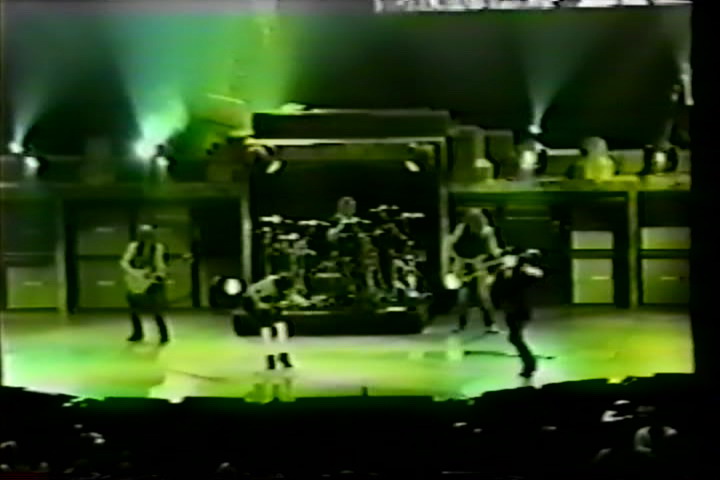 USA  /  English
Band: AC/DC
Date: Mar 17, 1996
Location: Meadowlands Arena, East Rutherford, NJ, USA
Bootleg Title:
Complete: Complete
Audio/Video: Video
Source: dvd
Quality Rating: Fair
Length: 117 mins
Number of Songs: 20
Number of Discs: 1
Track List:
Disc 1
1) Back in Black
2) Shot Down in Flames
3) Thunderstruck
4) Girls Got Rhythm
5) Cover You in Oil
6) Shoot to Thrill
7) Boogie Man
8) Hard as a Rock
9) Hells Bells
10) Dog Eat Dog
11) The Jack
12) Ballbreaker
13) Rock and Roll Ain't Noise Pollution
14) Dirty Deeds Done Dirt Cheap
15) You Shook Me All Night Long
16) Whole Lotta Rosie
17) TNT
18) Let There Be Rock
19) Highway to Hell
20) For Those About to Rock
Notes:
Two cam, ametuer shot from center stage, back of the arena and stage
right, upper deck.
Video is fair, audio is good.
Not much interference in both camera views, but the picture is fuzzy &
colors are distorted throughout.
Audio cuts out at the beginning of Shot Down in Flames.
Audio cuts out at the beginning of Cover You in Oil.
Some parts are mirrored to give the impression of 2 additional cameras
during The Jack, other songs. (Angus isn't left-handed)
Angus does not come through the stage before Highway to Hell.
3.92gb.
Region
Any Region
Date
1996-03-17
Standard Features
Discs
1

2 Cam mix