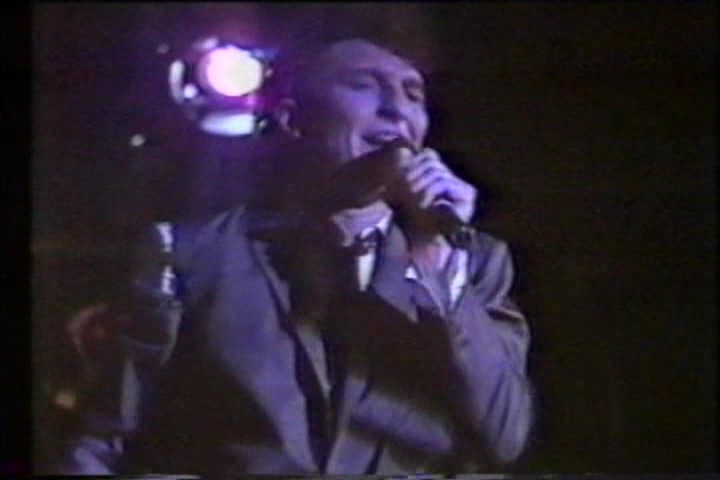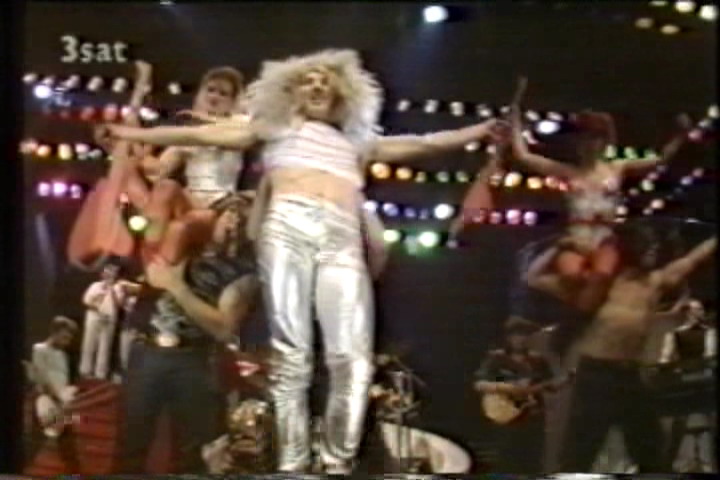 USA  /  English
The Tubes
ZDF Beat Club Studios
Bremen, Germany
April 24, 1981
1. Intro
2. Completion Backwards Overture
3. A Matter Of Pride
4. TV Is King
5. Think About Me
6. Talk To Ya Later
7. Sports Fans
8. Amnesia
9. Mr. Hate
10. Completion Backward Commercial
11. Attack Of The Fifty Foot Woman
12. Smoke (La Vie Un Fumer)
13. Mondo Bondage
14. Intro Part Two/Mondo Bondage
15. Don't Want To Wait Anymore
16. Power Tools
17. Business
18. Don't Slow Down
19. Sushi Girl
20. Tubes World Tour
21. Let's Make Some Noise
22. Weebee Dance
Westfallenhalle
Dortmund, Germany
May 14, 1983
1. Intro/Sushi Girl
2. Wild Women Of Wongo (False Start)
3. Wild Women Of Wongo
4. She's A Beauty
5. Telecide
6. Out Of The Business
7. White Punks On Dope
Source info:
Unknown gen NTSC VHS (most likely low gen) > Sharp VC-H813 > JVC GR-D72U (pass-through) > iMovie (capture/editing) > iDVD (authoring)
Background:
Finally, some more Tubes video! I purchased these videos ages ago at a convention, which is why I think they're probably pretty low gen.
The first program is a 90 minute show from 1981 on Beat Club, or Rockpalast, or one of those wacky live music shows. :) It was originally broadcast in two parts, the first ending with "Mondo Bondage", and the second beginning with it. The purist in me decided to leave it alone, so you get both parts of the program, unedited (apart from the announcer bits at the beginning of each, which are cut at the beginning). I know there's another DVD version of this video out there, but my copy of this doesn't seem to have the problems mentioned in the descriptions I've found about that edition.
The second program is a 30 minute show broadcast on 3sat in 1993 (originally recorded in 1983). Needless to say, it's not the complete show. Rumor has it there's a version of this that includes "Don't Want To Wait Anymore", but this is all I have. Note the cheesy addition of audience noise at the beginnings of songs and the incorrect song titles on the screen.
Region
Region 1
Date
1983
Standard Features
Discs
1