DVD
AC/DC - Spectrum, Oslo, Norway
 (1991-03-24)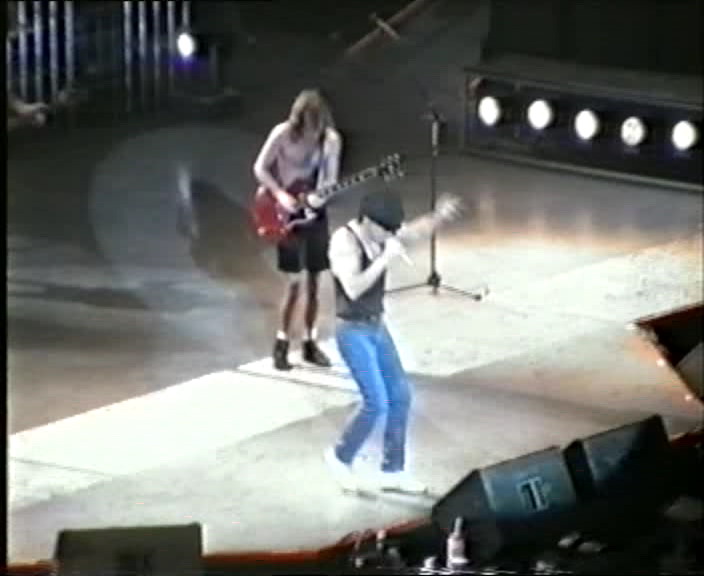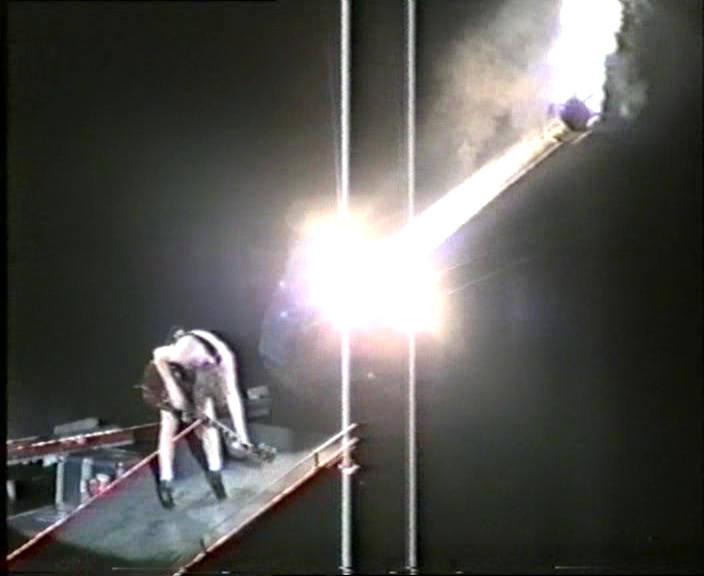 USA  /  English
AC/DC: Spektrum - Oslo, Norway 1991-03-24 DVD
PAL 704x576
Lineage: VHS gen? (low) > SA > PC (chapters & menus)
01. Intro screen
02. Intro
03. Thunderstruck
04. Shoot To Thrill
05. Back In Black
06. Fire Your Guns
07. Sin City
08. Heatseeker
09. Who Made Who
10. Jailbreak
11. The Jack
12. The Razor's Edge
13. That's The Way I Wanna Rock & Roll
14. Moneytalks
15. Hells Bells
16. High Voltage
17. You Shook Me All Night Long
18. Dirty Deeds Done Dirt Cheap
19. Whole Lotta Rosie
20. Let There Be Rock
21. Highway To Hell
22. T.N.T.
23. For Those About To Rock (We Salute You)
Total file size: 3,94GB.
Notes: A very good quality audience recording. Unfortunately I don't have much info about the source, but it's obvious that the transfer was done with a stand-alone recorder. I made the menus and corrected the chapters. I also made some kinda "experimental" covers for the show. Please let me know what you think of them. The show itself is also very nice, just look at the setlist! Enjoy this great rock 'n' roll DVD!
Region
Region 1
Date
1991-03-24
Standard Features
Discs
1