In Collection
#1937

My Rating:
6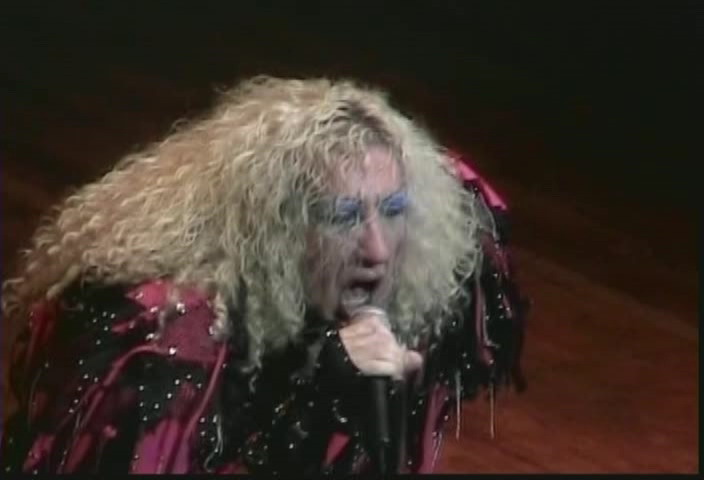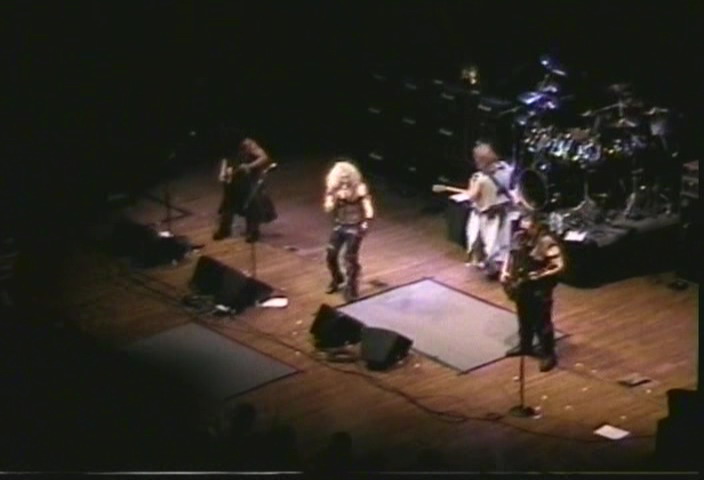 Musical
USA  /  English
Twisted Sister
October 27, 2003
Beacon Theatre
New York, NY
Source: DVDR
Lineage: DVDR > PC (Video_TS folder)
Format:
Video: MPEG-2, 704*480, 29,97 fps (4:3), NTSC, 9554 kbps
Audio: Dolby Digital (AC-3), 48 000 Hz Stereo, 256 kbps
Track #/name: Elapsed time (hms):
01. What You Don't Know * 0:00:00
02. The Kids Are Back 0:09:47
03. Stay Hungry 0:12:33
04. Destroyer 0:17:26
05. Like A Knife In The Back 0:21:34
06. Under The Blade 0:24:17
07. You Can't Stop Rock'N'Roll 0:30:39
08. Shoot'em Down 0:34:39
09. We're Not Gonna Take It 0:37:56
10. The Price 0:46:13
11. The Fire Still Burns 0:50:28
12. Burn In Hell % 0:53:32
13. I Wanna Rock 1:03:34
Encore
14. Tear It Loose £ 1:12:05
Total time: 1:15:55
* Small dropout/glitch at 0:01:48
% Small dropout/glitch at 1:01:20 and 1:02:04
£ w/ Sebastian Bach
Notes:
Nice 3-cam mix.
There's no chapter-menu on this DVD. It's just a very cheap menu in the beginning with just a play and stop button. However, it's possible to press the "Next" button on the remote, but it doesn't make sense since you end up in weird places like in the middle of songs. :-(
The tracknumbers are not really tracknumbers since the DVD has no chapter-menu. It's just the tracknames in correct order and the elapsed time.
In order to obtain maximum sensory enjoyment from the auditory representations contained herein, it is necessary to minimize load resistance through the potentiometer in ones preamplification section. In other words,
PLAY IT LOUD, MUTHA!
Region
Any Region
Date
2003-10-27
Standard Features
Discs
1